Robert J. Wieman, Ph.D., FAACS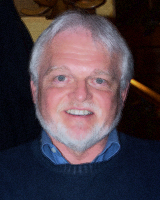 Hi, I am Dr. Bob Wieman. Welcome to my web page. After you've gotten to know me and my practice, I invite you to give me a call so that we can discuss your needs and how I may be of assistance.

Here is some information about me. I have been practicing Clinical Psychology for over 40 years, beginning during my graduate school training at Penn State.

After receiving my Ph.D., I went on to a postdoctoral internship in Clinical Psychology. I then served for seven years as Assistant Director of an addiction treatment program while enjoying a six year tenure as an Associate in Psychiatry at the Medical School of the University of Pennsylvania. While at Penn, I served as Clinical Supervisor with the Marriage Council of Philadelphia, training graduate clinicians in marital, family and sex therapies.

For the next 13 years of my career, I was Chief Psychologist at both Quakertown Community Hospital and with a multidisciplinary outpatient mental health practice with offices in Quakertown, Lansdale and Allentown. Since 1993, I have pursued a solo practice with offices in Flourtown, PA.

Over the course of my career, I have published professional articles on relationship and sex therapies, addictions, post-traumatic stress disorder and children's cognitive development. In addition to being licensed as a Psychologist in Pennsylvania, I am a Clinical Fellow of the American Academy of Clinical Sexologists, a Diplomate and Clinical Supervisor with the American Board of Sexology and a Clinical Member of the American Association for Marriage and Family Therapy.

I provide individual, couples and family therapy in my Montgomery County office. My clients are adults and adolescents facing a host of emotional challenges including depression and anxiety, relationship problems, loss and grieving, chronic illnesses, phase of life issues, addictions, gender and sexual identity questions, post-traumatic stress disorder, and dissociative disorders.

Now that you have been introduced to me and my practice, I sincerely hope you will choose to contact me so that I may have the opportunity to meet you and discuss how we may work together to achieve your personal goals.